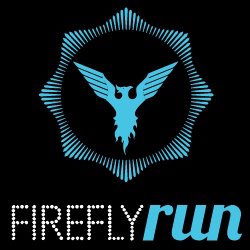 Finish Time:
0:40:44
(9th in my age group)
Charity:
Houston Food Bank
A week out from my
race-aversary
, and I'm already bored by the fun run.
I had originally signed up for this because: 1) I really enjoyed the
Electric Run
; 2) there was a Groupon; and 3) when I mentioned the name of the race to Mister, his response was, "So, it's a race where dresses like the crew from
Serenity
?" To which I replied, "It is now."
I aim to misbehave.
I fear, however, that the race experience wasn't what I had hoped it would be. Here's what I didn't like:
The original start time was pushed back an hour to 8:30PM because of a game that was in the same area. That meant that, even though I arrived an hour before, it was pretty dark already. It was hard to see signs to the event itself, and I couldn't appreciate the costumes as much.
No one commented on my hand-knit neon-colored Jayne hat. I'm going to blame the darkness, not the ridiculously young crowd.
Start time was 15 minutes late (did I mention it already being pushed back an hour?). While there was some dancing on the stage, I was there to run. It's about this time I had the realization that I may be getting too old for this--like the time I got mad at people commenting during a midnight showing of Young Frankenstein when I just wanted to watch the movie.
The starting corral was very disorganized, and the waves uneven.
Unlike the Electric Run, there were no light elements along the route whatsoever. I basically ran in the dark, which I do in the morning anyway, only with a bunch of people who didn't understand the concept of slower to the right. I was bored.
Did I mention that slower people/walkers/families with distractable children should stay to the right? They didn't. Much bobbing, weaving, and occasional "Passing on your left!" (Yet another sign that I may be getting too old for this.)
The finish line was poorly marked. Normally I like to give a kick at the end. The only sign was a few more spectators/volunteers, and then suddenly the clock. It read 46 minutes. I went out in the second wave, and my Runkeeper said 42 minutes. I turned it off a couple minutes after what I guessed was the finish; I'm waiting on chip time to determine how I actually did.
No water handed out at the end. Minimal free food (I think there was some yogurt somewhere).
Free massages, short line.
Some good costumes.
Great reflective, light-up bands in the packet that will be great on my morning runs.
Cool weather. It was so cool that I wore compression sleeves while waiting to start; I quickly ditched these as soon as I got moving.
My intent was to finally run a 5K all the way through, and I mostly made that goal. I walked through the water station and up the last hill. Other than that, it was a steady pace. I don't know that I completed the run any faster than my previous time, but I'm proud of myself that I kept it up. I suspect I will do even better at Step Out to Stop Diabetes in a couple weeks.
So, yeah, only a year later, and I sound like a running snob. But, really, had I not taken advantage of the Groupon, I would have considered this one a rip-off in terms of night running experiences. I'm already signed up for the
Glow Run
(which at least offers a medal), I have high hopes for the silliness of
Bad Prom
, and I definitely would be interested in the
Electric Run
again.